Northshore's Dance with Me
"Tango"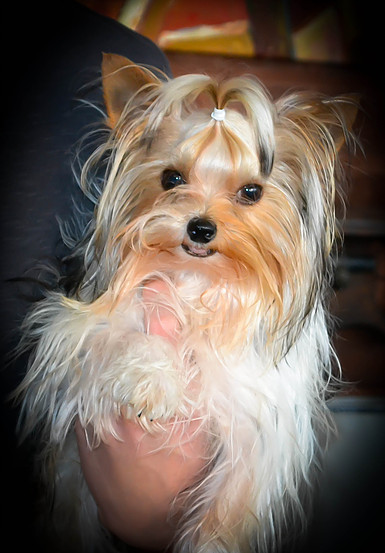 I am absolutely in love with this little boy. Tango is an AKC registered Parti Yorkie. He weighs 4 pounds and has the most endearing personality. Everyone that comes to the house wants to take Tango home. We are so excited to have Tango in our lives and part of our breeding program.

Edgewood's Gabriel of Northshore
"Gabriel"

Gabriel is our breathtaking 4 lb stud. Some would consider him a "Teacup Yorkie". He is champion sired and can boast of 33 champions in 5 generations. Gabriel has an adorable extreme baby doll face. He has a thick silk coat with deep gold points and is dark steel blue. Gabriel is quite laid back and very affectionate. His photos are beautiful, but I swear they still don't do him justice. Gabriel consistently produces extra tiny, baby doll faced puppies.

Northshore's California Dreaming
"Diego"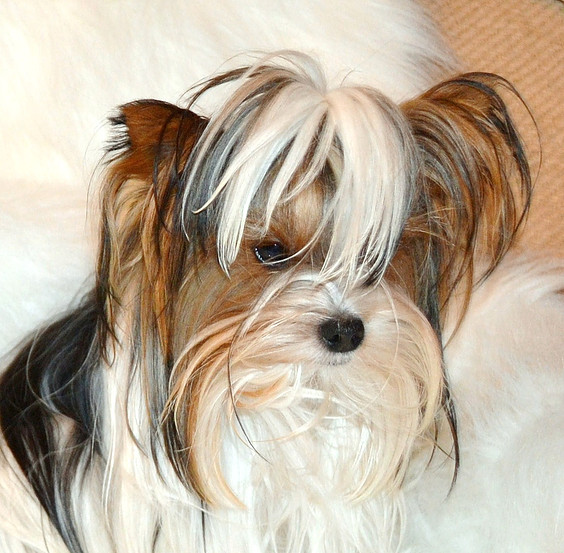 Diego is our handsome AKC Parti Yorkie stud. He has a gorgeous head, very square body, a dead level topline and beautiful movement. Diego has a modified silk coat with great markings. He weighs 5.75 pounds. Diego has a very sweet temperament. He is above average in intelligence. Diego does barks like a girl :-0, but he does love the ladies! He produces amazingly tiny beautiful puppies, most all with baby doll faces. "RETIRED"